SHB Da Nang coach Le Huynh Duc said he was reluctant to use striker Duc Chinh, even if the player was having an injury problem.
SHB Da Nang received a 2-3 loss on Hang Du yard before Hanoi, and this continued to be a faint match for Ha Duc Chinh. Speaking to the press after the match, coach Le Huynh Duc made judgments about the performance of the Phu Tho player.
"Actually, I don't want to talk much about Duc Chinh, so he focuses on perfecting the gameplay.
I have no choice, now only Ha Duc Chinh, the foreign striker does not have.
Ha Duc Chinh is injured. I hid my ankle injury. Although not very heavy, it feels uncomfortable, so it is not perfect. We see that he's done very painfully. I encouraged Ha Duc Chinh but if I had time and someone, I would let Ha Duc Chinh leave.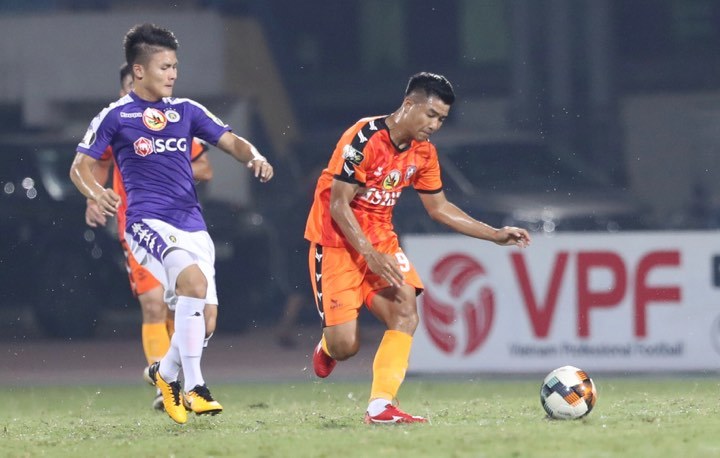 Ha Duc Chinh played weakly.
I encouraged a lot, recently before going to recruit he had a goal but after coming back to hide my injury. If he finds his ankle big, he can run but can't shoot. The wound was not heavy but not light, very uncomfortable, making him uncomfortable.
I am also a pressure forward than Ha Duc Chinh. In the old days when I had 3 games without scoring, I was told a lot, unlike Ha Duc Chinh 10 matches. I know that pressure. I said Chinh was not always pressured to score, not the striker always scored, Chinh could create space or drag his opponent to the team to score. I have endured it but as long as the winner is I succeed.
At this point, I think VFF needs to be responsible for monitoring players who are injured after returning to recruiting. Duc Chinh was really injured in the club's squad, which was not good. I hope the media sharing does not put pressure on him too much. "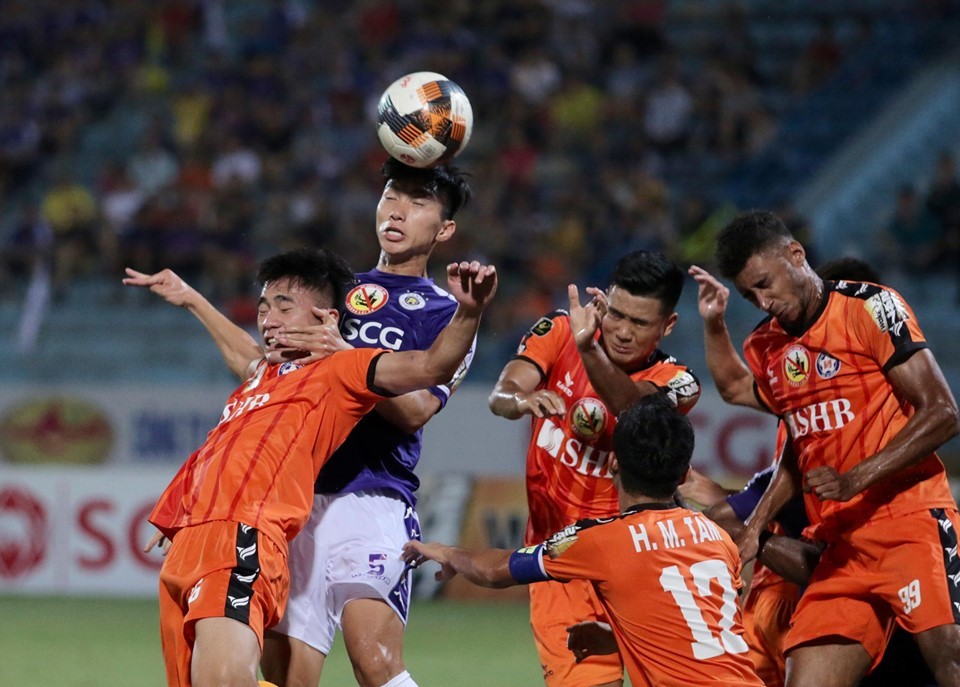 SHB Da Nang cannot have a point on Hang Diem yard.
Judging from the defeat against Hanoi, coach Le Huynh Duc said: "Actually, when we joined, we did not play well and were not confident. The players who came to the stadium felt anxious. Monday we did not have strikers. If we have enough roster, we can put pressure on, but the back of the team to give way is a failure and the second half is better, but the gap is much better.
10 years ago compared to Hanoi we are very strong. This year, SHB Da Nang has no people to stone. Young players outside Duc Chinh did not have the experience, foreign players this year did not perform well. The team's preparation is quite inadequate. Finding players with additional quality is very difficult.
Source: vietnamnet.vn