The Central Highlands ethnic minority has had players who have been summoned to Vietnam and U23 Vietnam, but this is the first time the Bana also has a representative to contribute to football in the country.
Amit's bumpy journey
Leaving Kon Tum city from a young age to write a football dream with HAGL Arsenal – JMG, A Mit was very close to the opportunity to be teammates of Van Toan, Van Thanh, Van Son, Thanh Hau, … in the next generation of This prestigious academy, but Am Mit is not born to play for the Nui Pho team.
On the final day of the selection process, Amit was seriously ill and could not participate in the competition with his peers, then he only had to choose to move down to train in the gifted class, when that had Viet Hung and a bit older than his compatriot A Hoang.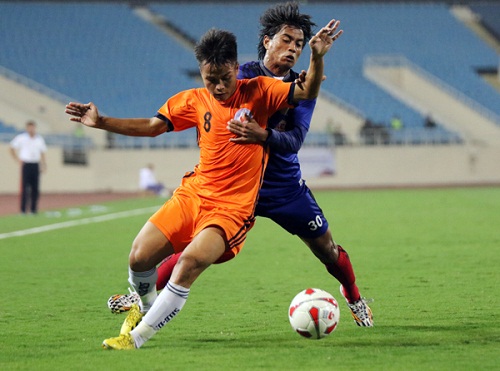 Ironically, A Mit could not survive the gifted class and had to return to the village in the protection of the Bana people. But with the young player born in 1997, he still believes that he can "kick the ball" and bring the melon fruit to the professional team ... closest to Kon Tum is SHB. Da Nang and the charm with the city. travel has helped Am Mit prove his true ability.


Rare pet of coach Le Huynh Duc
Coach Le Huynh Duc is known for his strict martial law and is very difficult, so he rarely has any hard-working students, but Amit is one of those few. The son of the Central Highlands mountains is the only young player to be promoted to the first team in the 2016 season and he continued to play for a while after that as a way for the former player to train the boy. Talented Bana. Even in the 2019 season, Am Mit is also used continuously as an important option of SHB.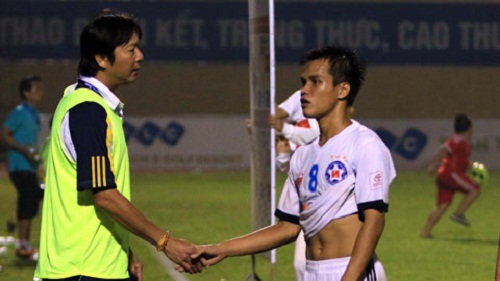 The efforts of Amit paid off when he was on the list of U23 Vietnam summons to prepare for the match against U23 Myanmar. Upon receiving a message from a friend of his, A Mit said that he still thought he was the victim of the joke in every U23 Vietnam gathering before, but no, it was a "good" list. called Amit and the dream came true.
In the Central Highlands, there are A Huynh, A Hoang, Gie Trieng, and Y Eli Nie representing the E De ethnic group, now the Bana also have A Mit, who are playing for national level. The journey of ethnic minority players has never been easy, but behind Am Mit will be the pride and expectation of the compatriots in Kon Tum and even the Danang fans where he is also very popular. since the launch of V.League.
                                                                              source : webthethao.vn